Dragon says HEY
This image has been resized for your convenience.
Click on it to view the full size version.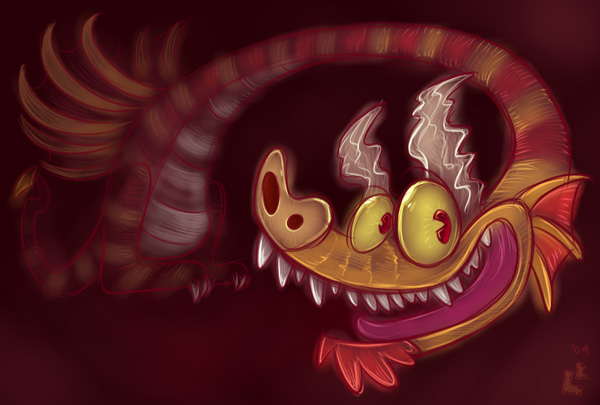 The Dragon in Mother cracks me up. He looks like he'd just happily jabber about random topics in a goofy voice, all while he beats the tar out of you in battle.
PERFECT 10! The score will say 1.10, but it's actually 10.