Hateful Alien
This image has been resized for your convenience.
Click on it to view the full size version.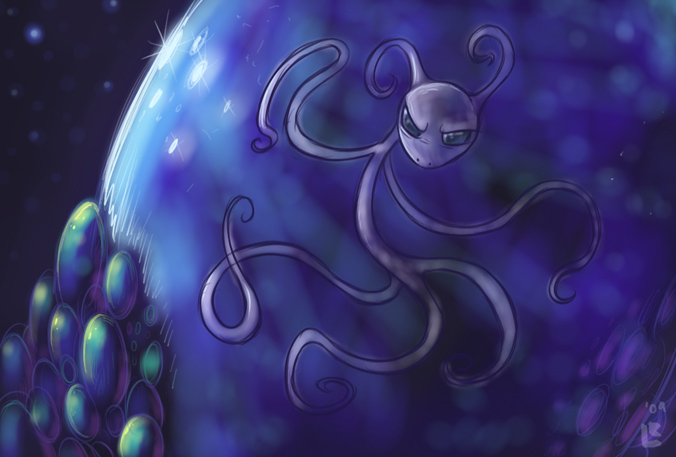 Giygas sits and stews in his own hatred and rage, both loathing the human race and the fact that he still cares about two certain humans. Another piece of fanart I submitted for the Speed Gamers' Mother marathon.
PERFECT 10! The score will say 1.10, but it's actually 10.